How bees introduced themselves to me.
Sun, Aug 18, 2013
I'm a brewer. Back on Mead Day 2011 while brewing with a dozen or more members of the Hogtown Brewers our group brew was invaded by thousands upon thousands of honeybees: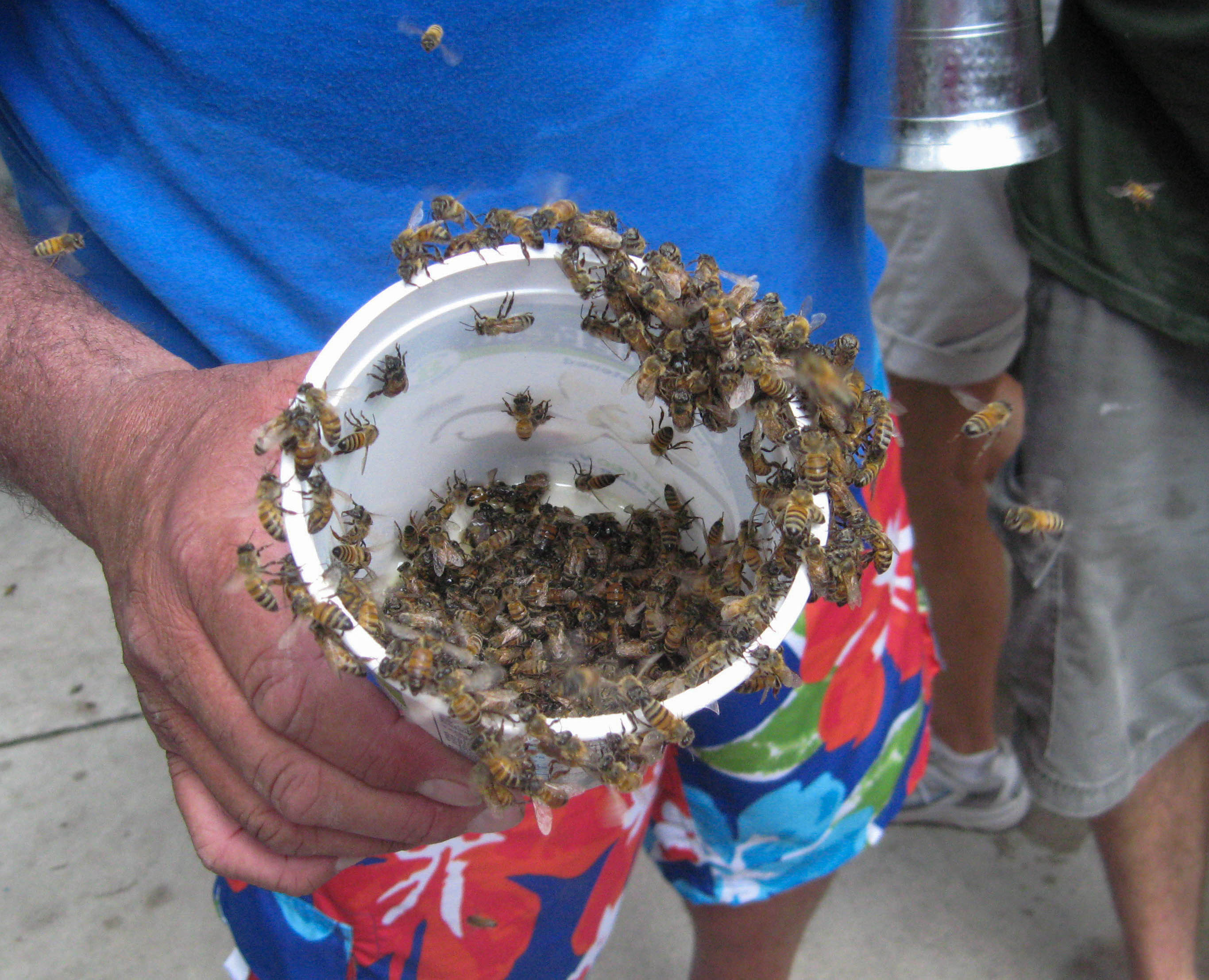 I'm not sure where they came from and therefore don't know if they were managed or feral, but I found them absolutely fascinating. They descended upon everything that had honey on it including my big, charismatic brew spoon: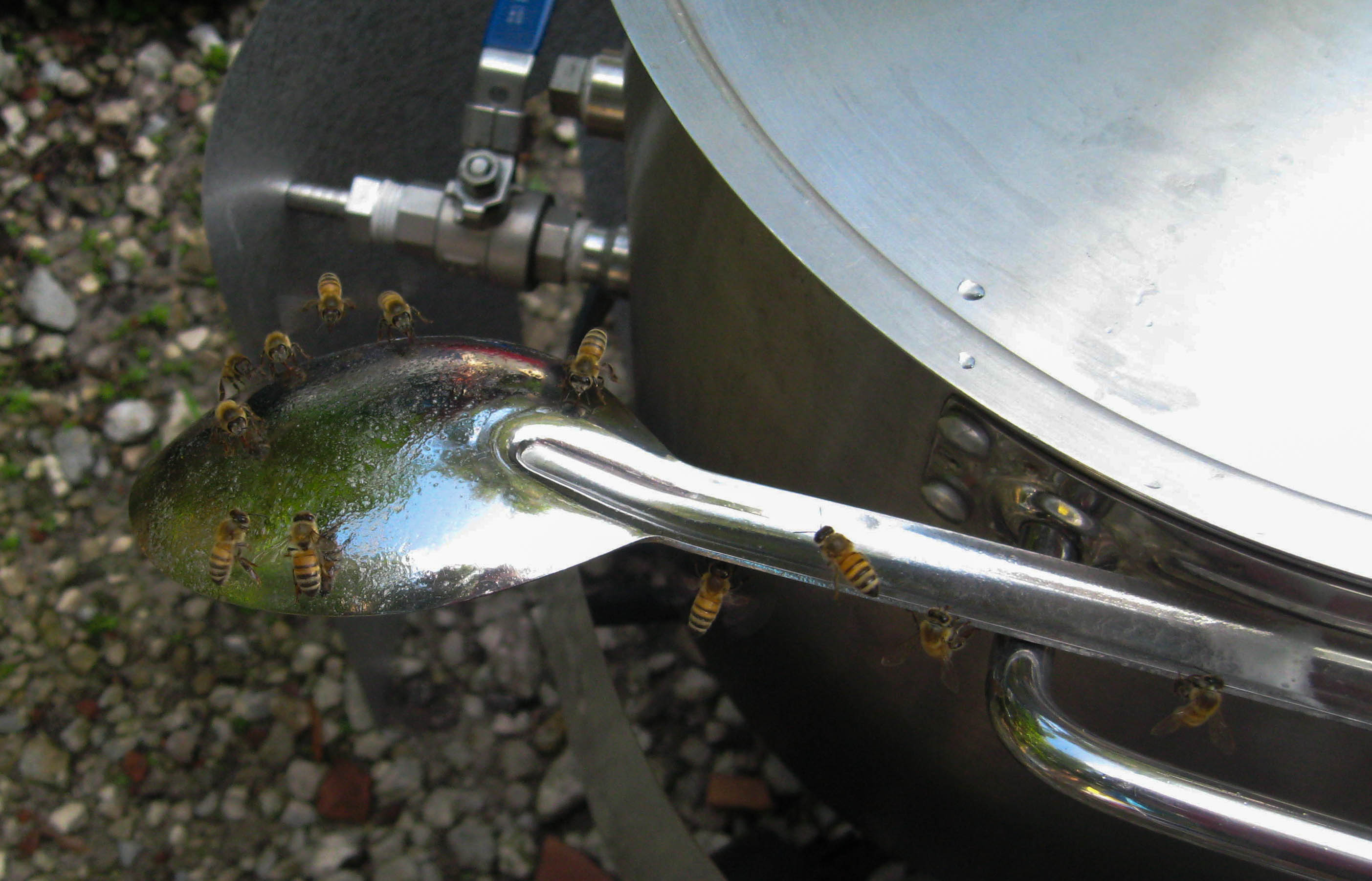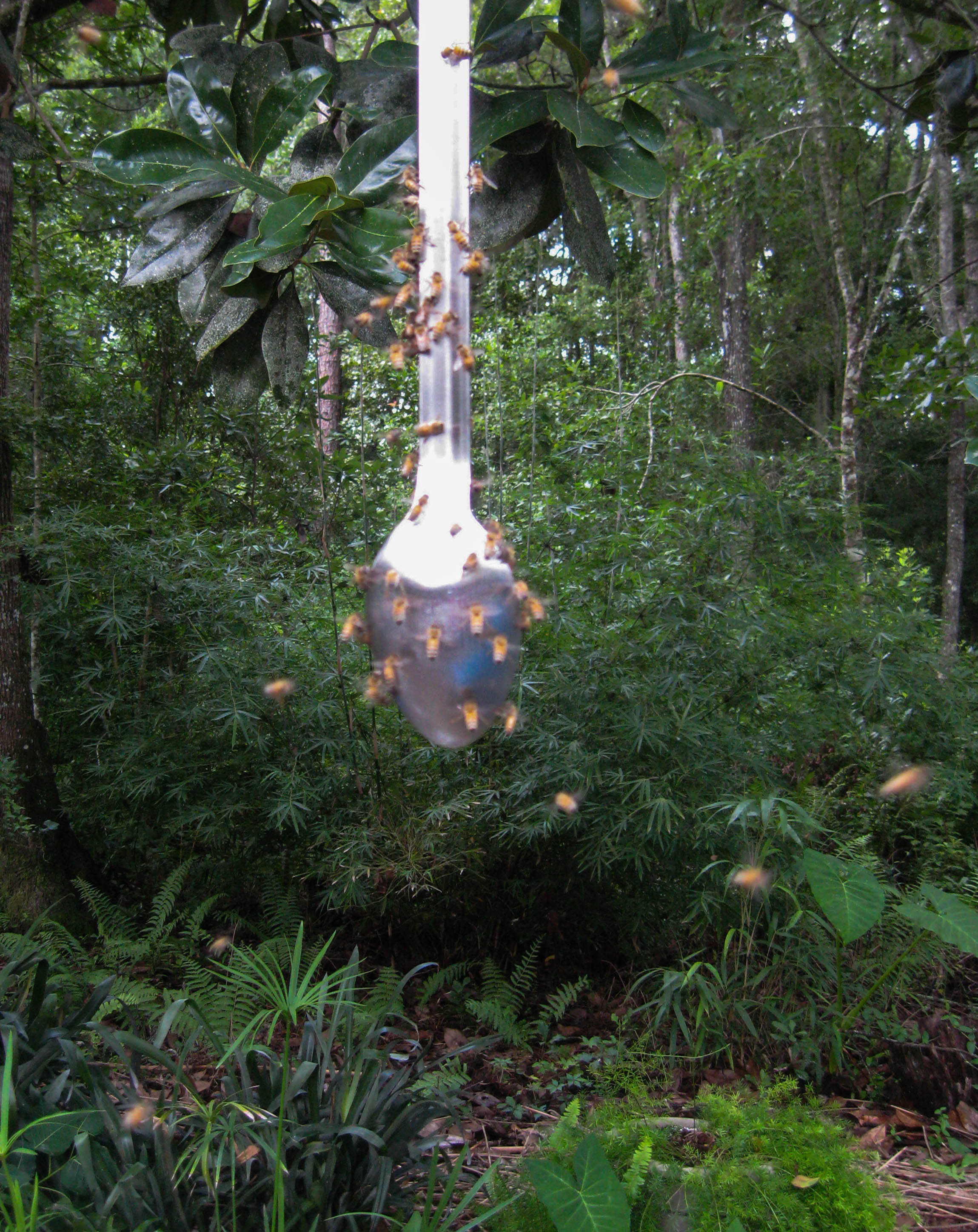 Anyway, while the thousands of bees were mingling with the twenty or so brewers over the span of several hours only one person I know of was stung. The sting was because a hapless bee managed to crawl down into a shirt leading to panic, swatting, and subsequently a sting. Otherwise, the day went without incident for the brewers (a handful of bees died as they found their way into hot mead must or drown in carboys).

Some months later my next door neighbor, also a brewer, mentioned that our brew club was going to collaborate with a local beekeeping club to provide a mead brewing demo. Somewhere in that conversation UF's Bee College was mentioned as another collaboration point for our brew club. Fast forward again a couple months when one of my coworkers mentioned that he was interested in becoming a beekeeper and that he was planning to attend Bee College. So in February of 2012 I tagged along with my neighbor, my coworker, and some friends from the Hogtown Brewers who were going to provide mead samples at the Gainesville Area Bee Club meeting. At this meeting Jeanette from UF's Honey Bee Research & Extension Lab gave a half-hour presentation on honeybee diseases, pests, and predators. It was terrifying, way over my head, and absolutely fascinating.

At this point I became convinced that I needed to look into beekeeping further. I'm not fatalistic, but sometimes unexpected opportunities knock pretty loudly. So in early 2012 I read a couple books on the subject of beekeeping. I was interested and as it turns out my father-in-law, John, had kept bees some years back. His attempts didn't fare particularly well, but he seemed interested in picking it back up. So he and I decided to attend Bee College in March of 2012.

Bee college was great, and afterwards we hatched a plan. I would keep a hive or two at my suburban house in Gainesville, FL and John would help me out if I kept a hive our two out at his house in a rural area near Interlachen, FL. A few visits to the Dadant branch up in High Springs sealed the deal - I was on the list for four colonies.